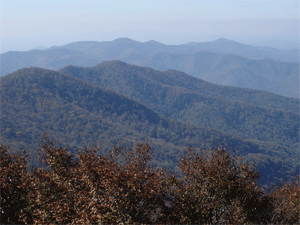 Cherokee Hiking Club
198 Crews Drive, Benton, TN 37307
---
Past Activities
2008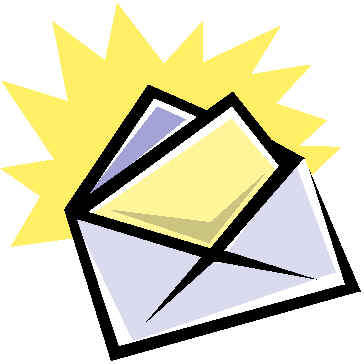 Contact the Webmaster
Jan Feb Mar Apr May Jun Jul Aug Sep Oct Nov Dec
January 2008
Sunday, January 6 - Annual Calendar Planning Meeting, 2PM
Thursday, January 10 - Monthly Club Meeting, 6:30 PM
Saturday, January 12 - Big Frog Loop Dayhike, 12 miles, Difficult, Leader James Anderson
Saturday, January 26 - Albright Grove in the Smokies Dayhike, 7.0 miles, Moderate, Leader Jim Runyan
Sunday, January 27 - Athens Regional Park Trail Dayhike, 3.1 miles, Easy, Leader Jane Bohannon
February 2008
Saturday, February 9 - Brush Creek Trail Dayhike, 7.2 miles, Easy to Moderate, Leader Gary Smith
Sunday, February 10 - Thunder Rock (BMT) Dayhike, 5.2 miles, Moderate, Leader Clayton Pannell
Thursday, February 14 - Monthly Club Meeting, 6:30 PM
Sunday, February 17 - Scenic Spur Trail Dayhike, 3.5 miles, Easy, Leader Randy Morris
Saturday, February 23 - John Muir Trail Dayhike, 15.8 miles, Moderate, Leader Bill Ristom
March 2008
Saturday, March 1 - Mullins Cove Loop Trail Dayhike, 10.2 miles (Difficult) or 3.5 miles (Easy), Leader Rick Harris
Saturday, March 8 - Tellico River Cleanup Project, Leader Ken Jones
Sunday, March 9 - Old Copper Road Trail Dayhike, 4.6 miles, Easy, Leader Ann Gray
Thursday, March 13 - Monthly Club Meeting, 6:30 PM, Cleveland Golden Corral
Saturday, March 22 - Unicoi Mountain Trail Dayhike, 7.5-9.0 miles, Moderate, Leader Randy Morris
Saturday, March 29 - Starr Mountain Dayhike, 11.4 miles, Difficult, Leader Clayton Pannell
Sunday, March 30 - Turtletown Falls Dayhike, 3.7 miles, Moderate to Easy, Leader Marc Bernatti
April 2008
Saturday-Sunday, April 4-5 - Backpack or Dayhike on Bartram Trail near Wayah Bald, 6.5 miles, Difficult, Leaders Carol and Carroll Guhne CANCELLED, MAY BE RESCHEDULED
Thursday, April 10 - Annual Joint Meeting with Hiawasse Hiking Club, 6:30 PM
Saturday(-Sunday)(-Monday), April 12(-13)(-14), Dayhike/Backpack/Worktrip/RampEat to Big Frog and back, 11(-24) miles, Strenuous, Leader Bill Ristom
Saturday, April 19 - Laurel-Snow Pocket Wilderness Dayhike, 8 miles, Moderate, Leader James Anderson
Saturday, April 26, John Muir Trail Cleanup Project, 3-6 miles, Leaders Debbie Flowers and Clayton Pannell. Meet at the Childers Creek parking lot at 9AM or the Etowah Bi-Lo parking lot at 8:15 AM. Trash bags will be provided. Bring hand tools to clear the trail of brush, gloves, water, and something to eat. We may repaint some of the blazes along the trail.
May 2008
Sunday, May 4 - Upper Oswald Dome Dayhike, 3-4 miles, Easy, Leader Bob Lee
Thursday, May 8 - Monthly Club Meeting, 6:30 PM, Fletcher Park, Cleveland
Saturday, May 17 - Cheoah Bald Dayhike, 16 miles, Difficult, Leader Bill Ristom
Sunday, May 18 - Rhododendrum Trail Dayhike, 2.5 miles, Easy, Leader Jane Bohannon
Saturday, May 24 - Signal Point - Cumberland Trail Dayhike, 10.4 miles (Moderate). Leader Rick Harris
Saturday, May 31 - Bob Bald Dayhike, 8-10 miles, Moderate, Leader Rick Harris
June 2008
Sunday, June 1 - Lookout Mountain Dayhike, CANCELLED 5 miles, Easy, Leaders Gail & Edmond Gray
Saturday, June 7 - National Trails Day, John Muir Trail Cleanup Project
Thursday, June 12 - Monthly Club Meeting, 6:30 PM, Sugarloaf Park, below Ocoee Dam #1
Saturday, June 14 - Laurel-Snow Pocket Wilderness Dayhike, 8 miles, Moderate, Leader James Anderson
Sunday, June 22 - Canoe Trip on Hiwassee River, Leader: Jane Bohannon
July 2008
Thursday, July 10 - Monthly Club Meeting, 6:30 PM, Ocoee Sugarloaf Park just below the Ocoee #1 dam along US64. Bring a covered dish. Drinks and ice provided by the club.
Saturday, July 12 - Trail Maintenance, Cleveland State Nature Trail. Leader Diana Ristom, 423-476-2945
Saturday, July 12 - Trail Maintenance, John Muir Trail Reroute, Leader Clayton Pannell, 423-263-9730
Sunday, July 13 - Indian Boundary Lake Dayhike, 3.4 miles, Easy, Leader Clayton Pannell, 423-263-9730
Sunday, July 20 - Benton Falls Dayhike, 3.2 miles, Easy, Leaders Gail & Edmond Gray, 423-336-1070
August 2008
Saturday, August 2 - Sycamore Creek Dayhike, 4 miles, Easy, Leader Jane Bohannon
Saturday, August 9 - Bartram Trail with camping option, Leaders Carol & Carroll Guhne
Thursday, August 14 - Monthly Club Meeting, 6:30 PM
Saturday, August 23 - Lost Creek Dayhike on BMT, 6 miles, Moderate, Leader Ken Jones CANCELLED
September 2008
Friday-Sunday September 5-7 - Backpack in Snowbird Wilderness, 20 miles, Difficult, Leader Rick Harris
Thursday, September 11 - Monthly Club Meeting, 6:30 PM, First Baptist Church, Benton
Saturday, September 13 - Beech Bottom Falls Dayhike, 8.0 miles, Moderate, Leader James Anderson Cancelled, due to illness in the leader's family. To be rescheduled
Saturday, September 20 - Chestnut Mountain & Coffee Branch Trails Dayhike, 11 miles, Difficult, Leader Clayton Pannell
Saturday, September 27 - Conasauga River Dayhike, 4.9 miles, Easy, Leader Boyd & Martha Firestone
October 2008
Saturday, October 4 - Trail Maintenance, Cleveland State Nature Trail. Leader Diana Ristom, 423-476-2945
Saturday, October 4 - Indian Flats Trail in the Smokies. 8 miles, moderate. Leader, Randy Morris Cancelled due to conflict with CSNT work day. To be rescheduled in Nov or Dec.
Thursday, October 9 - Monthly Club Meeting, 6:30 PM
Saturday, October 11 - Open date due to cancellation of a hike
Saturday, October 18 - John Muir Trail Cleanup Project, 3-6 miles, Leaders Debbie Flower & Clayton Pannell
Saturday, October 25 - Hangover Dayhike via Naked Ground, 9 miles, Difficult, Leader Diana Ristom
Saturday, November 1 - Possum Creek Gorge Segment of the Cumberland Trail. 8-10 miles, moderate/strenuous. Leader, Randy Morris
Sunday, November 2 - Twin Rocks Dayhike, 2.5 miles, Easy, Leader Bob Lee (Joint Hike with the Hiwassee Hiking Club)
Saturday, November 8 - Flats Mountain Dayhike, 6.2 miles, Moderate, Brenda Harris
Thursday, November 13 - Monthly Club Meeting, 6:30 PM
Sunday, November 16 - John Muir Trail Reroute Hike, 3 miles, difficult, Leader Clayton Pannell
Saturday, November 29 - Urban Riverwalk Dayhike, 10 miles, Easy, Leader Belinda Mantooth
Saturday, December 6 - Dry Pond Lead. 9 miles, strenuous. Leader Randy Morris
Sunday, December 7 - Unicoi Turnpike Dayhike, 3 miles, Easy, Leader Marc Bernatti
Friday, December 12 - Monthly Club Meeting and Christmas Party will be held at Antonio's Corner Restaurant, 3700 Michigan Avenue in Cleveland, 6:30 PM
Saturday, December 13 - Indian Flats Falls Dayhike in the Great Smoky Mtns (Tremont Area), 7.5 miles, moderate. Leader: Randy Morris