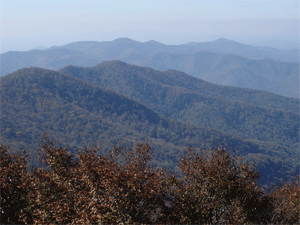 Cherokee Hiking Club
198 Crews Drive, Benton, TN 37307
---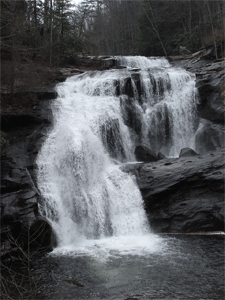 Cherokee Hiking Club Calendar
2020
Hike Difficulty Rating Scale (per Chattanooga Hiking Club)
CHC Hike Calendar for 2020 - good for printing
Jan Feb Mar Apr May Jun Jul Aug Sep Oct Nov Dec

Benton MacKaye Trail Assn Hike Schedule

JANUARY 1, 2020 WEDNESDAY 10 AM TO 12 NOON FIRST DAY HIKE OCOEE HIWASSEE STATE PARK Meet at the Gee Creek Ranger Station and the hike will involve a walk at Taylor's Island, then on to the Fisherman's Trail and Lowery Falls. Go to http://www.facebook.com/events/2524532661164192/ for information.
JANUARY 4, 2020 SATURDAY 1 PM CHIEF VANN NATURE TRAIL Meet at the Vann House, 82 Highway 225 N, Chatsworth, GA, and enjoy a guided tour of the nature trail. Included in the admission of the park $5.50-$6.50. The walk is about one mile.
JANUARY 15, 2020 WEDNESDAY 830 AM TO 3 PM CANEY CREEK SETTLEMENT WORK TRIP Rick Harris is planning a work trip on FS trail #74, the access to Caney Creek Settlement. Meet at Thunder Rock trailhead parking area just below Powerhouse #3 on the Ocoee River to carpool to the beginning of the trail. Plans are to use watercraft to ferry workers and equipment back across river to Caney Put-in. See http://www.facebook.com/events/662380380964532/ for more information. Work will include tree removal, brushing, and blaze painting. Drivers will be needed to return vehicles to the trailhead at Thunder Rock after dropping off work crew. The trail is approximately 3 miles, and the crews will be allowed to drive in to the end of the closed road to beginning of trail to save time. If interested, contact Rick Harris at harrisri@aol.com or text 513-260-1184.
JANUARY 16-19, 2020 LOOKOUT WILD FILM FESTIVAL TIVOLI THEATER CHATTANOOGA
Several members have attended this event over the past couple of years and it is well worth the trip. Cost is $15 per performance or $45 for the entire production. Go to www.lookoutfilmfestival.org for more information. Last year several of us got together for supper in downtown Chattanooga afterwards, and will plan on doing so again this year for the Saturday afternoon performance.
JANUARY 29-FEBRUARY 7, 2020 TELLICO TRAIL OF TEARS REMEDIATION PROJECT - Please consider joining us one or more days between Jan 29 and Feb 7, including the weekend days to fix issues with the Unicoi Turnpike where it travels through the 400 acre parcel of land recently acquired by the USFS near Coker Creek which includes the site of Fort Armistead. The Unicoi Turnpike was used by settlers to travel between NC, SC and TN through the low gap in the mountains, Unicoi Gap. The BMT runs right through this gap. Fort Armistead was a waypoint for the Cherokee and Creek to move them from the mountains to Oklahoma around 1838 on the Trail of Tears. Fort Armistead was also the site of a Civil War encampment. Eventually it is hoped that this stretch of the Unicoi Turnpike will be linked to the Unicoi Turnpike Historical Trail, which comes off the BMT near Unicoi Gap. Also, in the future a visitor center or placards may be built at the site of Fort Armistead. As indicated in the flyer, there is a need for about 10 volunteers each of the 10 days of this project. Personnel with the USFS will be using machinery to repair the tread of the Unicoi Turnpike. Volunteers will be smoothing and compacting the soil and will be involved in building wooden zig-zag fences and other activities. If you are available any of these days, sign up by contacting Melissa Twaroski as noted in the flyer. This
is a great opportunity to support the activities of the USFS, the Cherokee Indian Nation, and the Trail of Tears Association. Representatives from the BMTA, the Thursday Tellico Trail Crew, the Southern Appalachian Back Country Horsemen, and the Cherokee Hiking Club are meeting with Melissa in early January to work out the details for the remediation project. So, keep an eye on the BMTA and Cherokee Hiking Club Facebook pages for further information, as well as the Tellico/Ocoee Volunteer Trail Crew Facebook page. Richard Harris
January, 2021