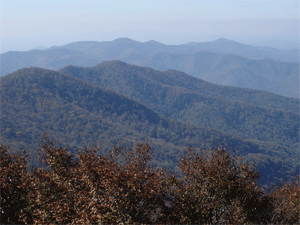 Cherokee Hiking Club
198 Crews Drive, Benton, TN 37307
---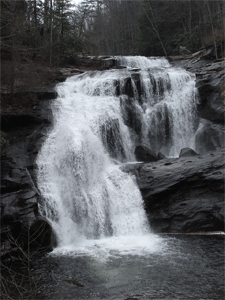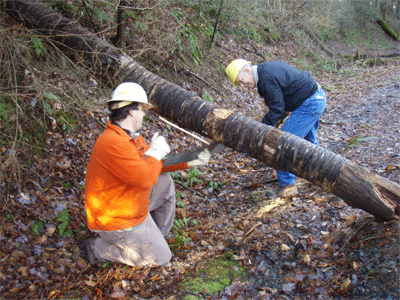 Trail Maintenance
Projects
2018
Jan Feb Mar Apr May Jun Jul Aug Sep Oct Nov Dec
Tellico Ranger District Worktrips
Benton MacKaye Trail Worktrips
Other Worktrips
Every Thurs - Tellico Trail Work Trips. See Tellico Ranger District Worktrips Facebook page
1/4 - Thursday - Tellico Work Trip - Rocky Flats Trail and Pine RidgeTrail in Citico Wilderness. Meet at the Ranger Station at 8 AM. Bring lunch and water and wear sturdy boots and long pants. We will be doing tread work on the Rocky Flats Trail and logging out the Pine Ridge Trail. Wear warm clothes, boots, gloves, eye protection. Bring water and a lunch. We can provide tools.. If questions, contact Rick Harris at HarrisRi@aol.com
1/11 - Thursday - Tellico Work Trip - Rocky Flats Trail, Fodderstack Trail, and Pine RidgeTrail in Citico Wilderness. Meet at the Ranger Station at 8 AM. One crew will continue working on logging out the Fodderstack and Pine Ridge Trails. Another crew will be doing tread work on the Rocky Flats Trail, and a third crew will be using sling blades to clear brush. Bring water, lunch, and helmet, gloves, and eye protection (we have loaners). Also wear sturdy boots and bring rain coat since there is a possibility of a shower (20%). It will be warm Thursday, in the 60s. For questions, contact Richard Harris at HarrisRi@aol.com
1/19 - Thursday - Tellico Work Trip - CANCELLED this week due to slick undrivable roads in the Tellico Ranger District
1/25 - Thursday - Tellico Work Trip - we will continue work on sidehilling on the Pine Ridge Trail. Meet at the Tellico Ranger Station at 8 AM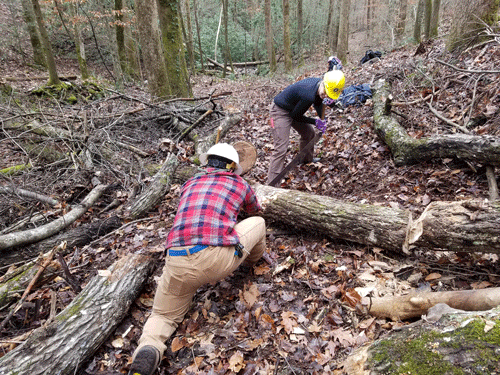 2/1 - Thursday - Tellico Work Trip - Pine Ridge Trail - We will continue to brush out and do tread maintenance of the Pine Ridge Trail in the Citico Wilderness this Thursday. We may also continue to log out the upper section of the trail with crosscut saw. Meet at the Tellico Ranger Station at 8 AM with sturdy boots, daypack with lunch and water, and if you have them - gloves, helmet and eye protection. If not, we can supply these along with the needed trail tools. If questions, contact Richard Harris at harrisri@aol.com
2/8 - Thursday - Ocoee Work Trip - Caney Creek Trail - The work trip this Thursday, Feb 8, will be on the Caney Creek Trail in the Ocoee District. The Caney Creek Trail takes you to the old Caney Creek Village which was a village without vehicles. See http://genealogytrails.com/tenn/polk/Caney_Creek.html for information on this very historic area. One crew will log out the trail and other crews will work on brushing out the trail. Meet at the Ocoee Hardee's at 8 AM ready to go with day pack, water, lunch, and, if you have them, gloves, eye protection and safety helmet. NOTE: WE WILL MEET AT THE HARDEE'S IN OCOEE at the intersection of US411 and US 64, just north on US411. If questions, contact Rick Harris at HarrisRi@aol.com
2/15 - Thursday - Ocoee Work Trip - Cooper Gap Trail - We will meet at the Maple Springs Trailhead at 8:00 for the tail gate safety meeting. From there we will car pool to the Cooper Gap trail. Reports are that there is a section where the little pines are encroaching into the trail. We will also log, and lop, brush out any other places on the trail that need it. It should be a much shorter day than last week. This is not wilderness, so we can use gas powered brush cutters.To get to the Maple Springs TH, drive on TN315 from Reliance or from Tellico Plains (via TN39) to Bullit Creek Road. This turn off is 7.2 miles south of the TN315/TN39 intersection or 7.8 miles north of the Reliance Bridge over the Hiwassee River. From here follow the signs for about another 2.3 miles. You will stay on Bullit Creek Road for 2 miles, then turn left onto Maple Springs Road right where Bullit Creek Road goes straight as an unpaved FS road. If questions, contact Rick Harris at HarrisRi@aol.com
3/1 Thursday - Tellico Work Trip - CANCELLED due to the expected 3 inches of rain
3/8 Thursday - Tellico Work Trip - Flats Mountain Trail - This Thursday we will be working logging out and brushing Flats Mountain Trail. Bring your favorite tools for and meet at the Ranger Station at 0800. Dress warm as it should be a bit cooler this week. Thanks for all you do and see you here on Thursday!
3/15 Thursday - Tellico Work Trip - Tavern Branch Trail - We will be working on the upper section of the Tavern Branch Traill. We will need a lot of loppers as well as some chainsaws. Meet at the Ranger Station at 0800. Thank you and see you all then.
3/22 Thursday - Tellico Work Trip - Bald River Trail - We will be working on some issues found on the Bald River trail. Some tread repair as well as clearing some trees will be the order of the day. Meet at the Ranger Station at 0800. We will have two crews, personnel permitting, one on tread repair and one clearing trees. Wear sturdy boots, bring lunch and water in a day pack. Bring helmet, gloves, eye protection if you have them. Otherwise we will provide them. This is Wilderness, so crosscut saws, swing blades, loppers, hand saws, and digging tools are in order. If questions, contact Rick Harris at HarrisRi@aol.com
3/23-25 - Friday-Sunday - Benton MacKaye Trail Work Trip Section 12 - Lost Creek CG to Kimsey Highway - Barry Allen is managing this trip, as follows: On the weekend of March 23-25, I'm heading to Tennessee to work on Benton MacKaye Section 12, between Kimsey Highway and Lost Creek Campground. My plan is to leave mid-afternoon on Friday and drive to Lost Creek Campground via Blue Ridge and McCaysville. I'll stay at the campground for the evening so that I can get out relatively early on Saturday. (This is a great campground for car camping, hammock camping, tent camping or trailer camping with the main road to the camp in great shape.) Weather permitting, I intend to work on Saturday and play on Sunday, maybe hiking between Lost Creek and the Hiwassee and possibly finishing the day with a fly rod on the river -- before heading back to Atlanta. This section of trail is a bit over six miles long but breaks into manageable two mile work segments. If we have a few more folks that would like to join us for all or a portion of the weekend, we'll try to break into teams and work two mile segments on Saturday, finishing by mid afternoon. Each team will need a certified sawyer and a chain saw, but much of the work can be done with hand saws and folding saws -- with some lopper and brush cutter work, primarily in the burn-over between McFarland and the tie in to the Forest Service road. BUT WE ALSO NEED BLAZES PAINTED, especially from Kimsey, over McFarland and down the old Forest Service route. This will be an enjoyable weekend -- no one will be allowed to work too hard. Anything that we don't complete, will still be there in April. So come join us for work or for play or just to sit around the fire.....It's an easy drive from Lost Creek back to the Blue Ridge area, so you are free to do whatever........ Let me know if you can join us so I can load up on the correct mix of tools and personal protection equipment. And bring an extra marshmallow, hershey bar and graham cracker for me! Barry Allen directly at bmtabarry@gmail.com
3/29 - Thursday - Tellico Trail Crew - Unicoi Mtn Horse Trail - This Thursday we will be working on the Unicoi Mtn Horse Trail north of Unicoi Gap. We will be logging and brushing out the trail. Be sure to bring rain gear, since it might rain in the afternoon. As usual, wear sturdy boots. Bring helmet, gloves and hat along with day pack, water, and lunch. Meet behind the Tellico Ranger Station at 8 AM.
4/5 - Thursday - Tellico/Ocoee Trail Crew - Starr Mtn Hiking Trail - We will plan to finish logging out and brushing out the Starr Mtn Hiking Trail. This is wilderness. Crosscut sawyers, loppers, and sling blades can be used. Larry Daugherty will be leading the trip as Bobby and Tazz have a meeting with Brandon. Meet at Maple Springs Trailhead at 8:00 for the tailgate safety meeting.
4/12 - Thursday - Tellico/Ocoee Trail Crew - Coffee Branch & Chestnut Mtn Horse Trails - We will be logging these two trails out. Meet at Maple Springs Trailhead at 8 AM. Chainsaws, crosscut, and loppers are the tools of the day.
4/19 - Thursday - Tellico/Ocoee Trail Crew - Indian Boundary Recreation Area - Although, April is our turn on the Ocoee/Hiwassee we will be helping with the special project of getting Indian Boundary ready to open. Meet at IBRA at 9:00 (Note time change from usual work days). Bring a side dish or desert to participate in the hot dog cook out.
4/23-25 - Monday-Wednesday - BMTA Maintenance Work Backpack Trip - Dick Evans and his crew are going to do a three day, two night work trip on the Stratton Bald to Hangover Section of the Benton MacKaye Trail on April 23-25. He would rate this trip as Moderate, but it will be all over 5,000 foot elevation. Here are the details:
Monday, April 23rd - Meet at Cheoah Ranger Station Parking Area at 3 PM. We will arrange carpool from there. We will drive to Wolf Laurel Trailhead and hike the roughly two miles up Stratton Bald Trail and over Stratton Bald. We plan on camping in the area of Black Spruce on the top, and watching the sun set over Slickrock Valley that evening.

Tuesday, April 24th - We will trim and brush cut on the Stratton Bald-Bob Area while we await the Forest Service ATV bringing up signs, posts, heavy tools, concrete, etc. They will bring the materials to Bob Bald, then leave. We will split into probably two groups, with one heading west to post the sign at end of the Stratton Bald Trail as well as one right at Bob Bald, and the other working easterly along the ridge to the Wilderness boundary. There, we will drop the mechanized tools and continue to Naked Ground to clear that campsite and water source, then proceed to Haoe and post the final sign, then clear along the ridge to Saddle Tree Gap and camp there for the night. After supper, we will go out on Hangover to watch the sun set and the moon rise, as well as seeing a brilliant Venus set shortly after dark over the Fodderstack Ridge to the west.

Wednesday, April 25th - We will return along the ridge, finish any trimming, etc, and clear Stratton Bald trail down to Wolf Laurel area. Probably be out around 2 PM or so. Please let Dick Evans know if you are interested in joining this effort at Richard Evans or Dick Evans@Frontier.com
4/28 - Saturday - TN/NC BMTA Maintenance Trip - Kimsey Highway to McFarland Rd -
On April 28, we will once again be traveling to Tennessee to work section 12, this time between Kimsey Highway and McFarland Road. For those traveling from Tennessee or driving from Georgia for the day, plan on meeting at the intersection of Kimsey Highway and McFarland Road (FS 23) at 9:00 on Saturday. This intersection is less than 1 mile from the BMT crossing on McFarland and just a bit further from the BMT crossing on Kimsey Hwy. (Please note, Kimsey Highway is in good condition from its access point on TN 30 while headed toward Reliance from Thunder Rock, but it is in poor shape from the access on US 68 by Vics Auto Parts all the way to the power lines.). Once folks are at this intersection, we'll plan our vehicles so work teams are covered at both BMT crossings. We'll work trail north from Kimsey to McFarland, blazing, logging and brushing out this 2.4 mile section. We'll need at least 5 folks to work the brushing/logging portion of the trail, with the remaining volunteers working on blazing. I expect to be done no later than 3:00 on Saturday afternoon. Currently, the long range forecast shows good weather..... ACCOMMODATIONS: Either Thunder Rock Camp Ground or Lost Creek Camp Ground are available for folks who want to drive in on Friday. Thunder Rock is a fee camp ground and does have running water; Lost Creek is no-fee with more primitive facilities. I plan to drive in Friday afternoon and stay at Lost Creek on Friday night and probably Saturday evenings. For those staying at Lost Creek, we'll work out a shuttle on Saturday morning to the main meeting spot at Kimsey/McFarland. For those wishing to join me on Friday at Lost Creek, I'm doing the cooking!!!!!

MENU:
Friday, 7:00 to 8:00 PM:
Home-made chili a-la-Sandra with brats, baked beans and coleslaw. Dessert will be berries and sliced fruits with whipped cream.

Saturday, 7:00 to 8:00 AM: Scrambled eggs and sausage with home-fries. Or for those needing a lighter breakfast, the rest of Friday nights' berries and sliced fruits with warmed over sticky-buns.

Lunch Saturday: Bring your own trail lunch and beverages

Dinner Saturday: ??????

Breakfast Sunday: ??????

Please let me know if you will join us just for the day on Saturday, or if you are available for the weekend and if you will be staying at a campground or just driving up for the day. Let me know if you are unfamiliar with the trail in this area and need better directions. (We'll work out meals for Saturday/Sunday based on turnout.) Thanks as always, Barry