Old set of directions. Use whichever is easier for you.
Laurel-Snow is located north of Dayton and is accessible via Highway 27/29. From the north turn right, and from the south turn left, onto Walnut Grove Road north of Dayton (new Eckerd Drug on corner). Proceed 3/4 of a mile to Back Valley Road (pass La-Z-Boy factory) and turn left. On Back Valley Road, proceed 0.7 miles to an unmarked gravel road/Richland Creek Road (small white church on the left) and turn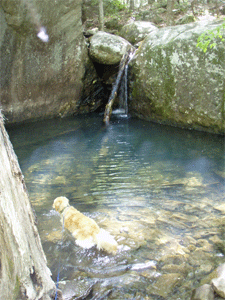 right. Proceed about 1 mile to the parking area at the end of Richland Creek Road.